After decades of store management and corporate merchandise buying experience, retail is an integral part of who we are. Today as retail consultants, we use the knowledge we've gained to give back to the retail community by helping Independent Stores become both Resilient and Profitable Retailers. We do that by providing education, inventory planning, sophisticated analytics, and retail tools small businesses rarely have access to.
Lonnie has extensive retail experience spanning both the in-store management and corporate buying roles, spending about half of her retail career in each.
Lonnie's in-store management experience encompasses volumes from $1.5M to $17M and a staff of 7 to 50 people. She has led in-store teams of small boutiques and run entire floors with reporting area managers for specialty retailers. Through hiring, coaching, and training, she has built and led many successful teams as Area Manager at Neiman Marcus, previously as Floor Manager at Sakowitz, and most recently as Store Manager with Orvis.
Her buying experience comes from 18 years in the corporate Neiman Marcus buying office. Lonnie has experience with women's and men's designer fashion, women's suits and dresses, children's toys, seasonal home décor, epicure, and licensed products. She's done extensive product development running the largest direct import business in the company garnering the most loyal customer following. Her sales volume ranged from $26 – $35MM for 40 stores.
Lonnie lives in the Charlotte, NC area near her daughter and grandchild.
Prior to joining SG Retail Solutions, Doug Arvanites has been a consultant for the retail and apparel industries since December 2009 as Principal Advisor for Viewpoint Merchant Consulting. He serves retailers, manufacturers, entertainment companies and investment professionals seeking guidance on how to best manage their assets of inventory, people and brands in the constantly changing marketplace. He works as an affiliate of Management One and has recently worked for The Doneger Group, a fashionadvisory firm in New York. Doug has also done project work for Kurt Salmon Associates, Kingfisher Group and Gerson Lehrman Group.
Prior to 2009, Doug was a senior merchandising executive with national retail chains in the Luxury, Specialty, Department Store, and Off-Price channels for over 25 years. He supervised the planning, buying, marketing, and presentation of products ranging from Home Décor to Women's Apparel and Accessories to his core competency of Menswear. Early in his career, Doug served in-store management capacities, focusing on visual execution, space productivity analysis, and operations.
Doug lives in Scottsdale, AZ
"Doug and Lonnie have been invaluable in keeping our doors open by solving excessive inventory problems and providing guidance in buying the right merchandise at the right time. I really believe we would not have made it without their servicess
"It's been the best decision I could have ever made for my business."
"Lonnie has become absolutely irreplaceable to me! I rely on her opinion before making any important business decision."
"My suggestion for anyone in the $800K + revenue bucket is to listen to these guys and allow them to help develop monthly plans of action. I have become a believer and would never operate without the discipline a proper OTB plan offers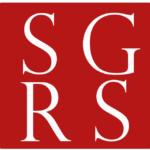 Proud Affiliate Experts Of Management One